WE ARE OPERATING NORMAL BUSINESS HOURS!!
Hours: 7 DAYS A WEEK 10:00AM – 6:00PM (Rain or Shine!)
WE ARE CLOSED THANKSGIVING AND CHRISTMAS DAY
2736 Morrison Moore Pkwy. E. Dahlonega, GA. 30533
1-706-864-6363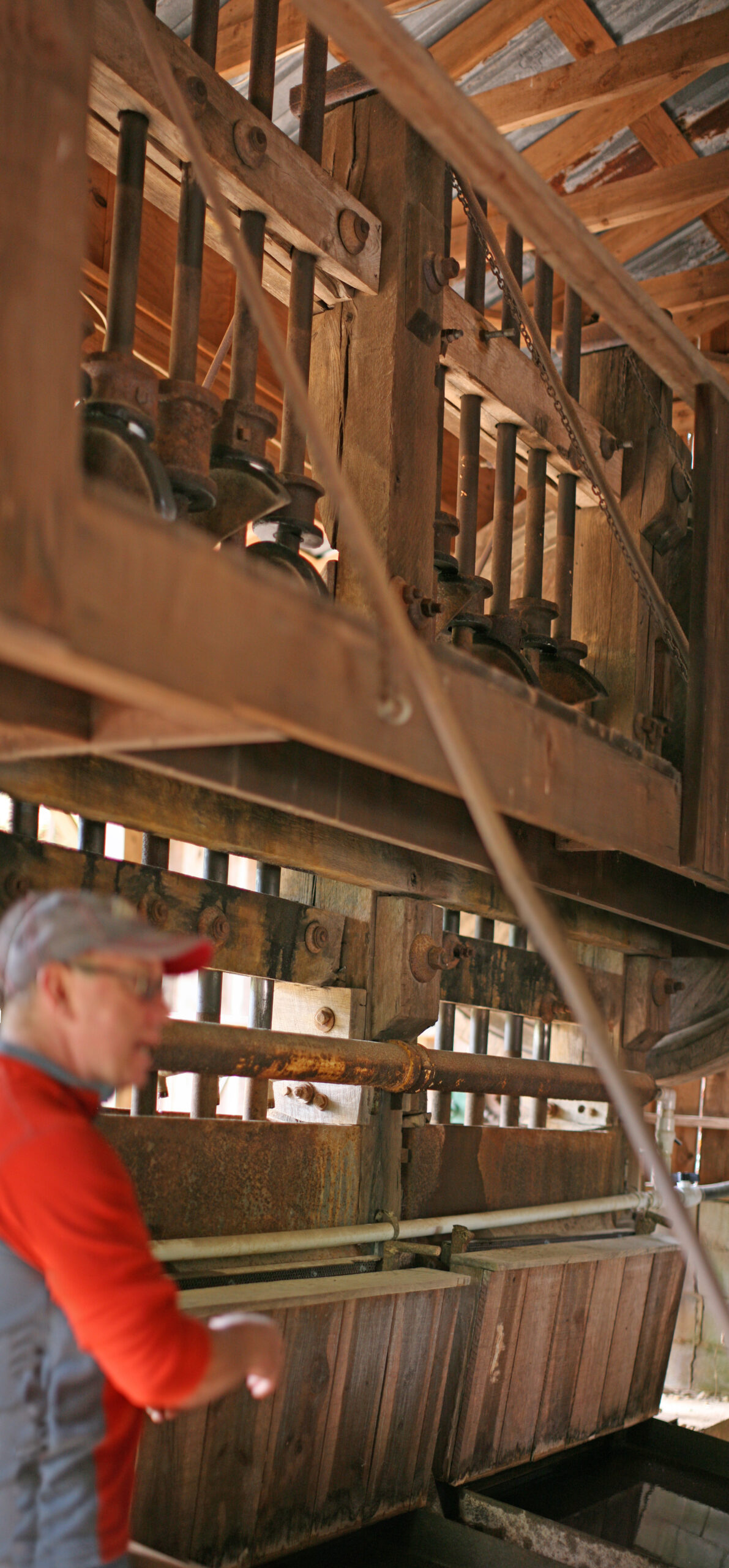 Welcome to the Oldest Mining
Establishment in North Georgia!
Crisson Gold Mine is an actual open pit gold mine that was established in 1847 and was worked commercially until the early 1980s. We've been open to the public since 1969 and we are the oldest gold mining establishment in North Georgia open to the public.  We have instructors here that are ready and willing to help each and every person " Children and Adults" find some of their very own Gold.  Here on site for you to see is a 130-year-old Rock crusher called a stamp mill.  We still operate it to crush quartz rock which contains gold. This crushed rock is called ore. It is the only actual working stampmill in Georgia and one of two in the southeast.  In addition to the stamp mill, we have rod mills and jaw crushers that we occasionally use. All of these antique gold mining machines can be seen when you visit our gold mine.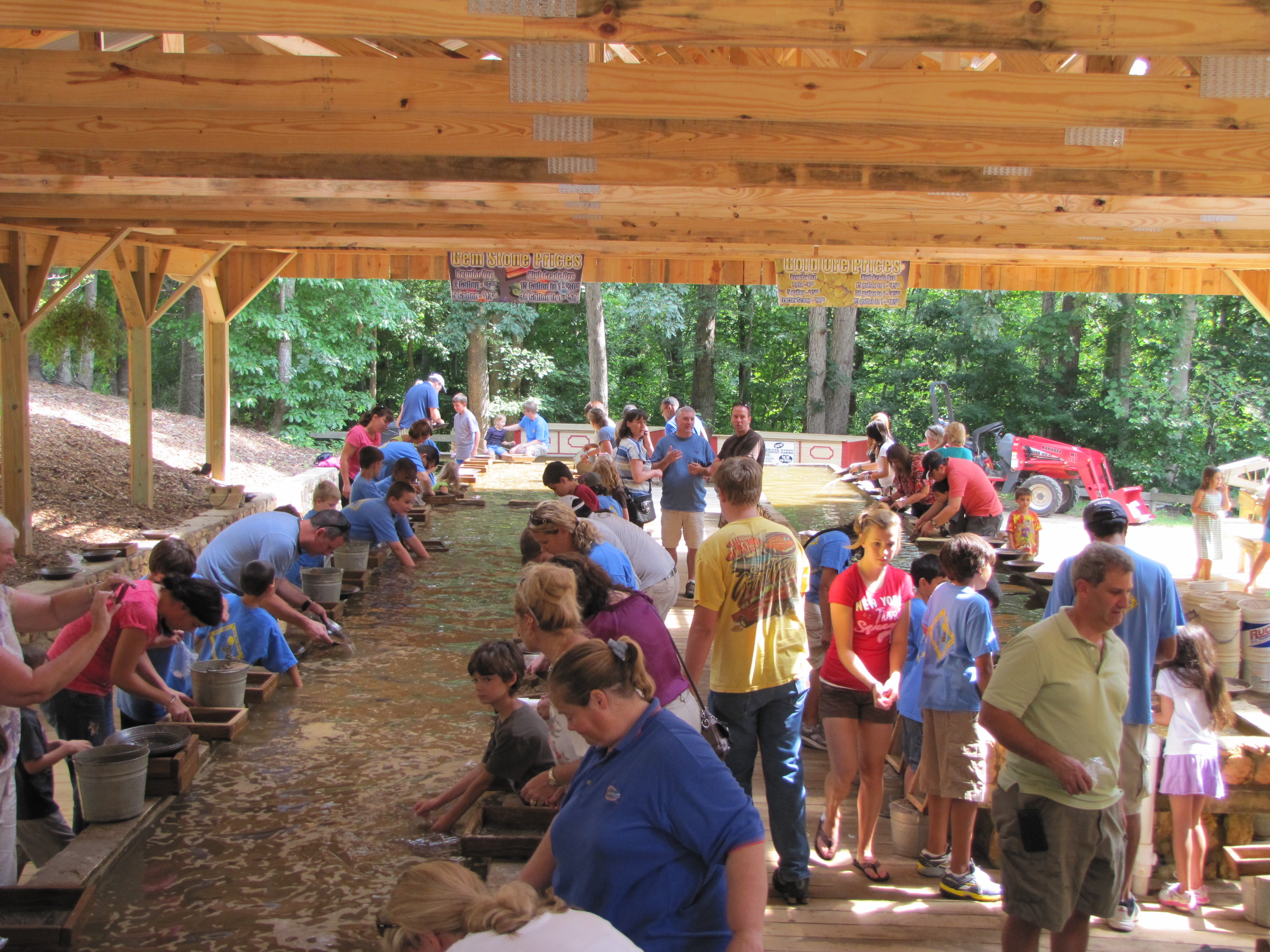 Plan your trip here!
We are used to hosting tour groups, and we can accommodate your class, scout troop, or family. Families are always welcome without reservations. We have several options to choose from and you can spend an hour or all day at Crisson Gold Mine. Start planning your trip to beautiful Dahlonega and the Crisson Gold Mine.