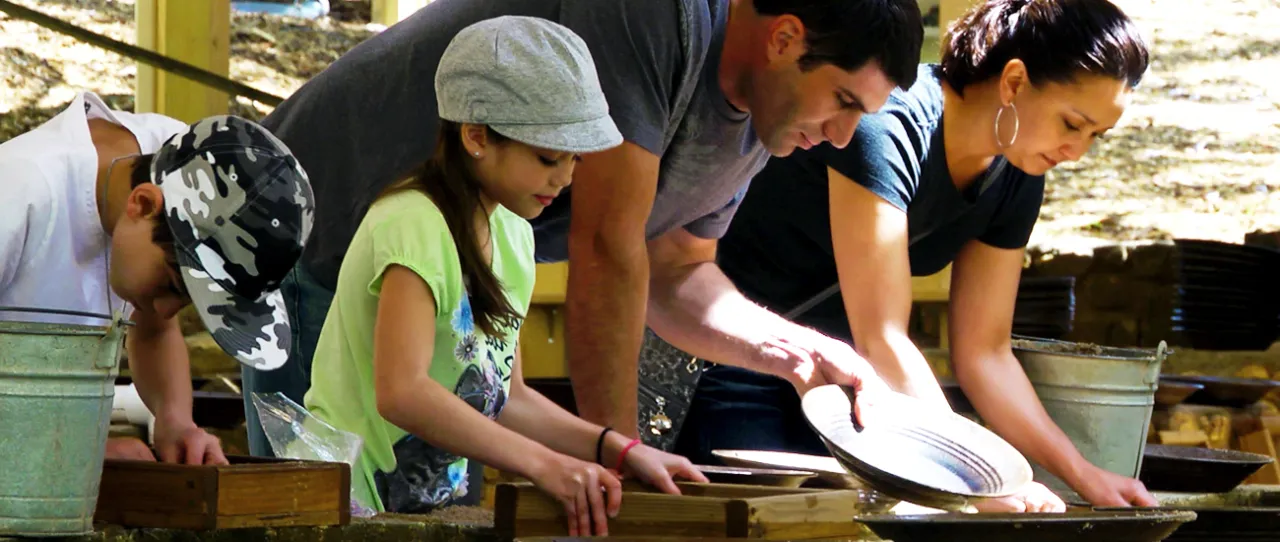 Plan Your Visit
Your North Georgia gold and gemstone mining adventure begins here!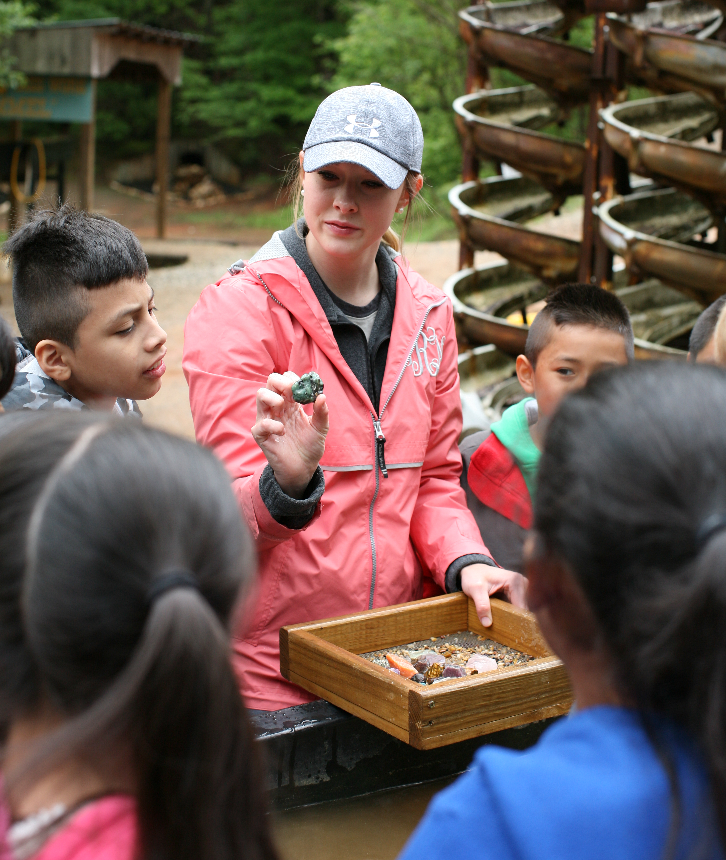 General Admission Fee
$14.95
FREE under age 4
(with paid adult admission)
Includes Historical Mining Equipment Museum Tour, Gold Panning & Gem Sifting
About Visiting Crisson
Good old-fashioned family fun!
Visit our very educational outdoor mine museum, including a working Stamp Mill. Explore area history and mining equipment exhibits.
Each guest will be instructed in gold panning techniques as well as gem sifting and identification (all equipment provided). An instructor is always nearby to answer any questions and help you with your finds!
Educational self-guided walkthrough museum tour

One sample pan of gold dirt

One two-gallon gemstone bucket

Gemstone identification instruction

Keep everything you find!
Want more?
Check out our high-grade ore!
Gold Panning
Learn how the Old Timers did it!
With one pan of dirt, you will learn the exciting art of gold panning and actually pan for that bright shiny metal yourself. You will get to take home your gold findings in your own bottle, this will be a good way to remember this fun experience.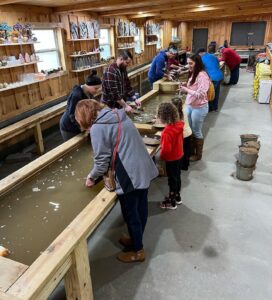 Seasonal Heated Indoor Panning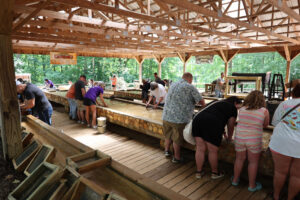 Covered-outdoor Panning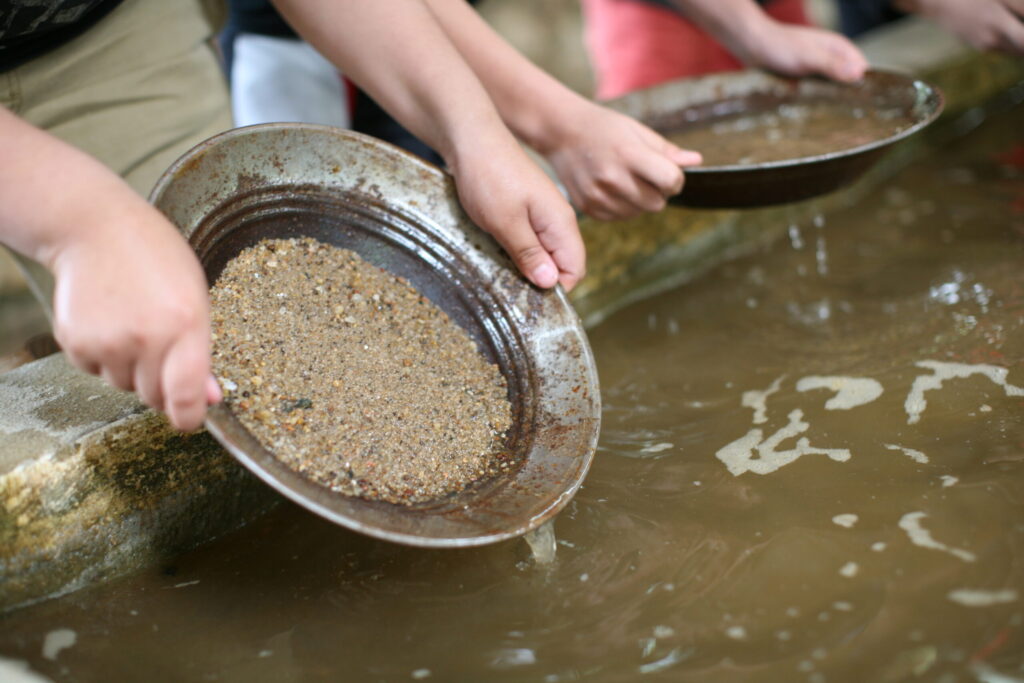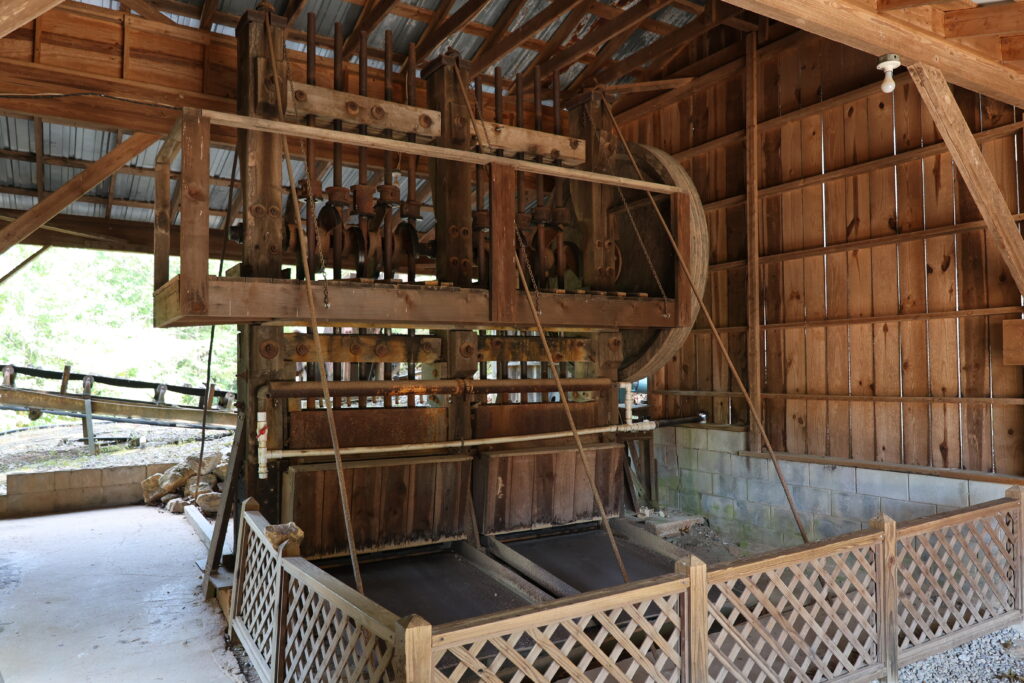 The Stamp Mill
See the only working stamp mill in Geogia!
This Stamp Mill dates back to the 1800s. It has been used at several mines in the Dahlonega area as well as in other states. It was placed on the site in the 1960s. This Stamp Mill has ten stamps with each one weighing 450 lbs. each. The purpose of the Stamp Mill is to crush gold-bearing rock into sand so that it can be processed.
Gem Mining
Rubies, Sapphires, Emeralds, Garnets, Amethyst, and other brightly colored stones!
With a two-gallon bucket of dirt, you will learn to sift for many types of valuable gemstones from all around the world. We will help identify all the gems you found!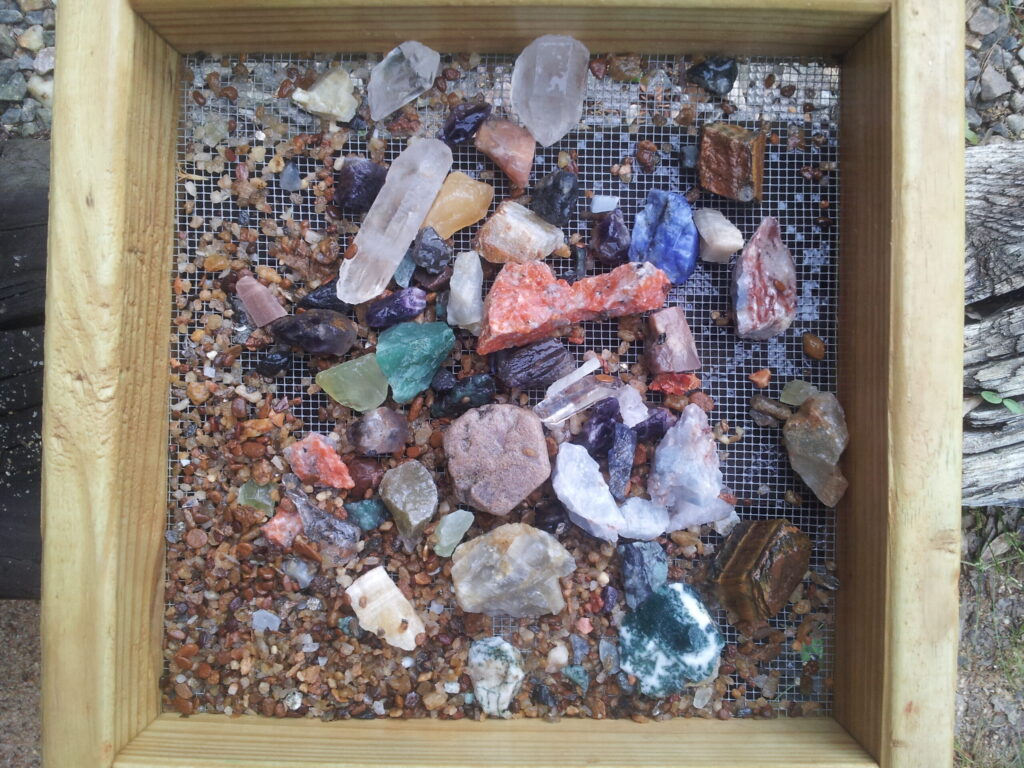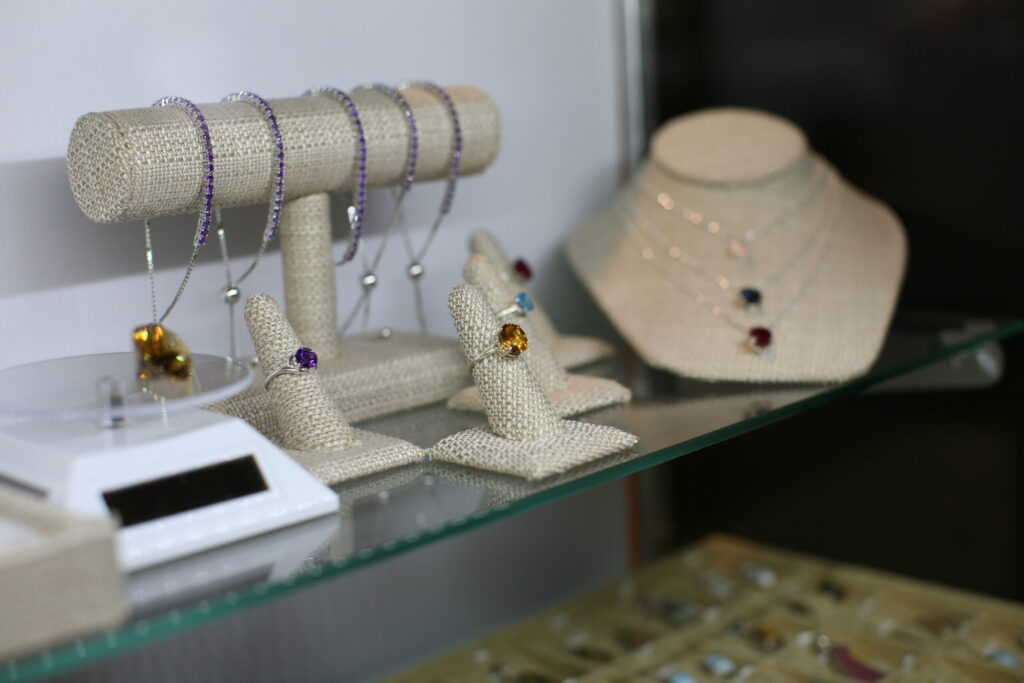 The Gem Shack
Gemstone Cutting (Lapidary Services)
We have numerous happy customers that have allowed us to turn their gems into beautiful pendants, rings and earrings!
We have some of the best cutting prices in the area and we would love to create a one-of-a-kind memory for you to always remind you of your trip to Crisson Mine!
If jewelry is what you are on the hunt for, check out our selection of unique gold jewelry in our online store.
Group Rates
Minimum 20 paying guests
With each tour package, we will have eager instructors to help everyone in your group along the way. Instructors will run our 140-year-old stamp mill and other historic mining equipment, as well as, tell the history of gold mining in Dahlonega and the history of Crisson Gold Mine.
Our grounds include plenty of picnic tables and space for large groups!
Call today to reserve your date!
*One teacher admission per 20 students in the group is included.
Additional Gold Ore
$25
Five-gallon buckets of non-concentrated ore
Gemstone Wheelbarrow
$80
Large wheelbarrow of non-high-grade ore
Want to take your mining to the next level?
Additional High-Grade Gold and Gem Ore are available for purchase on-site and online.
High-Grade Gold Ore
Prices are per gallon of concentrated ore.
| | |
| --- | --- |
| $60 | 15 Gallons of crushed ore concentrated |
| $100 | 30 Gallons of crushed ore concentrated |
| $175 | 75 Gallons of crushed ore concentrated |
| $425 | Gold Nugget Bucket |
High-Grade Gemstone Buckets
Our buckets can include emeralds, rubies, sapphires, garnets, amethysts, citrines, chrystals, jaspers and much much more!
| | |
| --- | --- |
| $35 | Three-gallon buckets of high-grade ore |
| $65 | Super high-grade 5-gallon bucket |
| $110 | Ultra high-grade 5-gallon bucket |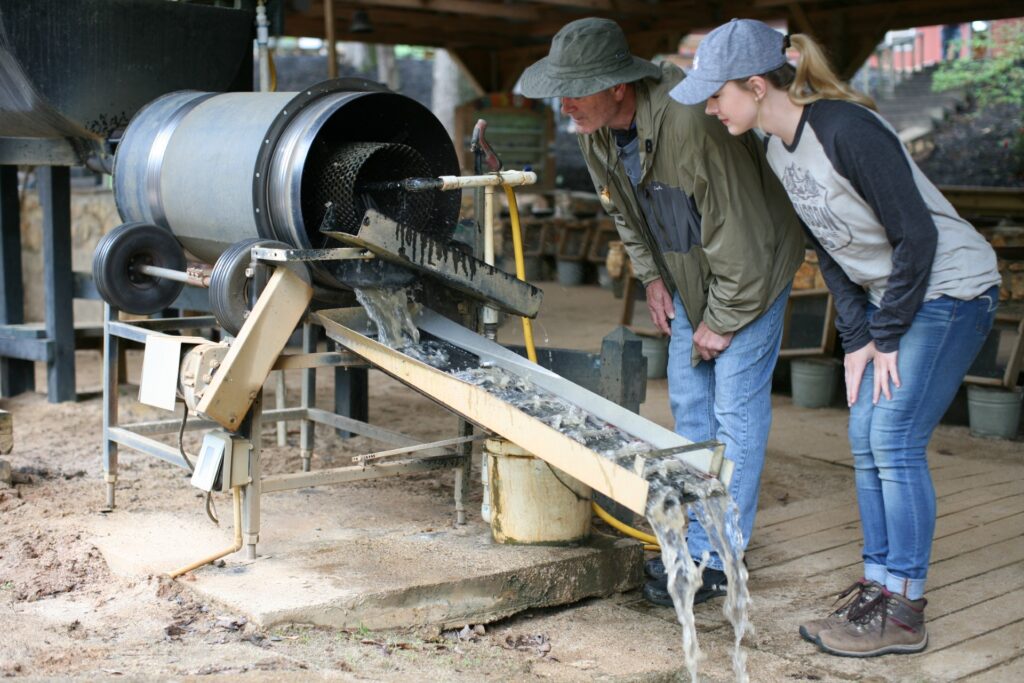 Trommel or Gold Cube Rental
Trommel or Gold Cube rental fee: $10. You can use the equipment as long as it takes to run your scoop/scoops of ore.
| | |
| --- | --- |
| $100 – $175 | Tractor Scoop of gold ore |
Customer Finds Gallery