Group Rates:
FOR 20 OR MORE PEOPLE! 
wwwe historicWe offer special rates for groups of 20 or more:
school groups
tour buses
Senior groups
boy & girl scout troops
birthday parties
church groups
summer camps
You can just give us a call and we will be glad to get your group on our calendar!
This is for Groups of 20 or More people to get this Rate:
This rate is for everyone ages 4 and up students, Teachers, and Parents.
We do Comp 1 Teacher for every 20 students in the group.
To do both attractions Gold and Gems is only $12.00 per person.
If You don't want to do both attractions, you can choose only one of the attractions for $9.00 per person.
With each tour package, we will have eager instructors to help everyone in your group along the way!
We will run our 140-year-old Stamp Mill and other historic mining equipment as well as we tell you the history of Gold Mining in Dahlonega and the history of the Crisson Gold Mine.
With one pan of dirt, you will learn the exciting art of Gold Panning and actually pan for that bright shiny metal yourself. You will get to take home your gold findings in your own bottle, this will be a good way to remember this fun experience. Great way to learn how the Old Timers did it!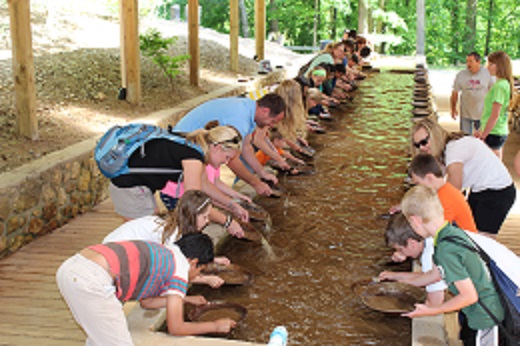 With a two gallon bucket of dirt, you will learn to sift for many types of valuable gemstones from all around the world- Rubies, Sapphires, Emeralds, Garnets, Amethyst, and other brightly colored stones. We have wonderful descriptive charts to help identify all your Gems you found, as well as our knowledgeable instructors.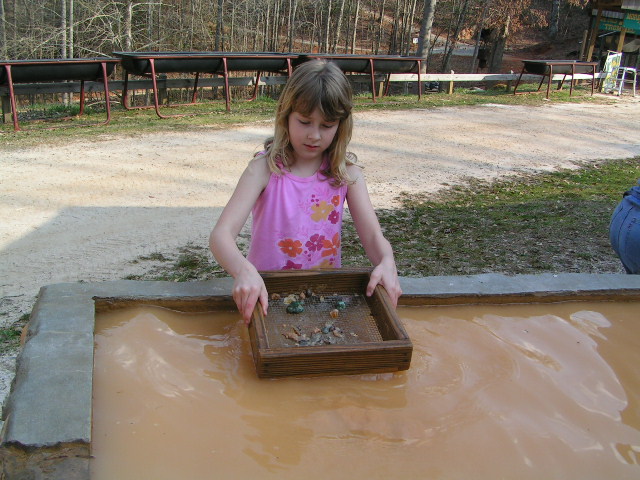 For more information, or to make a booking give us a call or Email.
1-706-864-6363
tammy@crissongoldmine.com
Spaces are limited! We are looking forward to hearing from you!