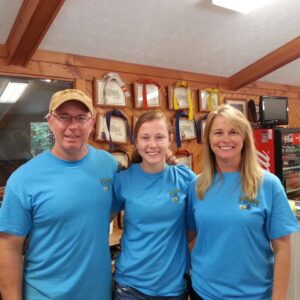 Crisson Gold Mine is family-owned and operated. The owners are Tony and Tammy Ray and daughter, Brianna.
Tony started here in 1982. Tammy Started here in 1986.  Owners gave us first option to buy so we bought it in 1990. Brianna was born in 1997 and so she has been here ever since. 
We are open 7 days a week!! 10 am til 6pm!! Rain or Shine!! 
We are closed Thanksgiving Day and Christmas Day!!